Welcome to Valley Baptist Church's 2019 Vacation Bible School!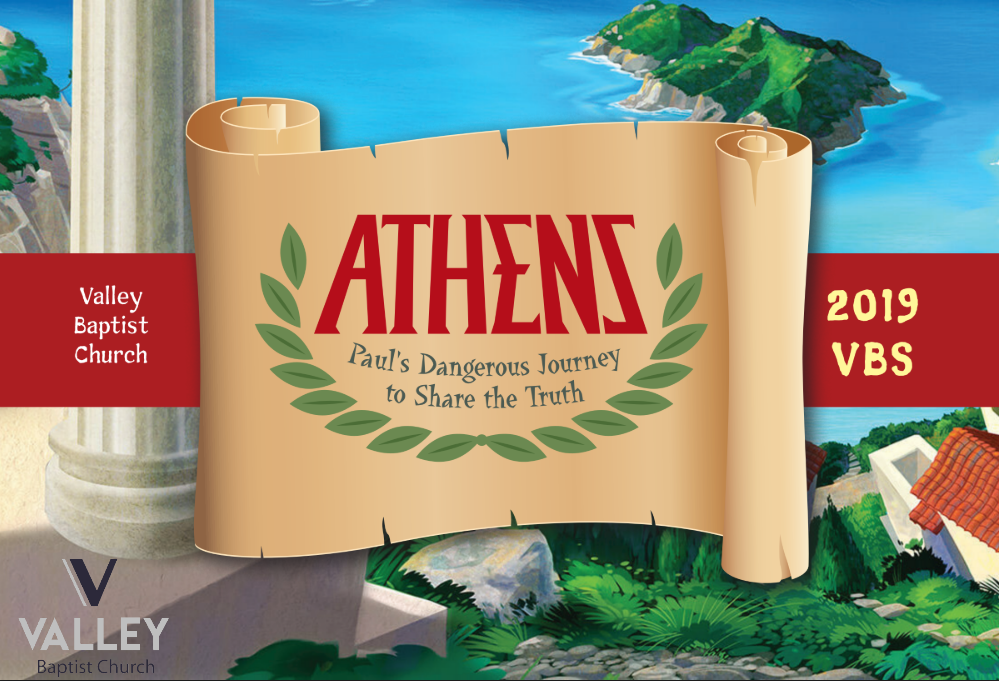 Come join us as we learn about God's love through the dangerous missionary journeys of the Apostle Paul.
We will play Olympic Games, watch Gladiators compete in the coliseum and eat delicious food each night.
Children 4yrs old – 8th grade are welcome to attend!
You can pre-register your children or just get more information by calling the church at 540-984-8665